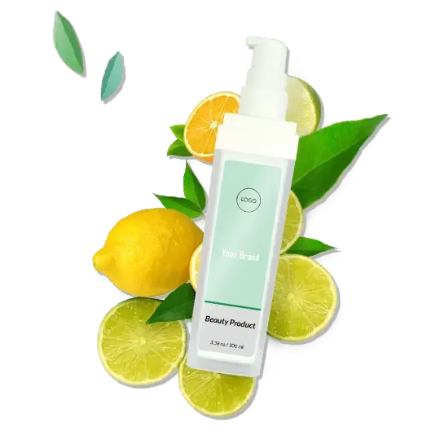 Rapidly and easily formulate your beauty product

Our instant skincare formulation tool will assist you to create your custom formula. Please choose a product and our Alpine Beauty Expert will guide you through the skin diagnostics process to analyze the skin needs of your different types of customers.
Step 1
Go through the diagnostics questions and tell us about your target customer's skin profile.
Step 2
We'll propose a custom formula based on your answers.
Step 3
Add or remove ingredients until you're completely satisfied.
Step 4
Choose another product and go through new formulation.
Step 5
Choose or create a label matching your brand and upload your logo.
Start Formulation Process Now
You will now be redirected to the diagnostics process to begin your first product formulation. You will be asked to create an account and login on the next page. This is important so that your formulation can be stored. Thereafter you will go through a series of diagnostic questions. Please go through this process and you will be presented with a custom organic beauty product that has been formulated to fit your unique requirements.
Choose Your Product
Facial Cream
Choose nutrient-dense organic ingredients such as Mellow extract, Witch Hazel, Common Comfrey, Edelweiss extract, Coenzyme Q10 and Prebiotics to deeply moisturize and replenish your skin.
Formulate Now
Night Biotics
Wake up to more youthful looking skin in the morning. A powerful night serum with prebiotics made from a harmonious blend of Alpine botanicals that will work throughout the night to replenish your skin.
Formulate Now
Facial oil
Select your harmonious blend of active botanicals such as Plum seed oil, Sweet Almond oil, Squalene, Borage oil, Sea Buckthorn oil and add Coenzyme Q10 and Vitamin C to bring out the radiance in your skin.
Formulate Now
Beauty Oil
The Neck and Décolleté Beauty Oil has been uniquely designed to help create a more youthful-looking neckline. It is a multi-vitamin powerhouse made with correcting vitamin C and coenzyme Q10.
Formulate Now
Bath Salt
Infuse Alpine rock salt - naturally comprising magnesium, potassium and zinc - with luxurious essential oils, dried flowers, mineral rich salts and botanical powders to intensify the experience.
Formulate Now
Body Lotion
Utilize powerful fruit and vegetable carrier oils, butters, and essential oils in order to transform your skin without harsh chemicals and create a silky lotion that deeply hydrates the skin.
//